Brandon's Test Item
November 11, 2017 | Brandon Scheirman
Brandon made an item! This will go in the RSS Feed.
Jazz Night
July 7, 2017 |
Join the Las Positas College Jazz Band as they entertain us for a night of jazz! Listen to classics from Louis Armstrong, Herbie Hancock, and Miles Davis.
Buy tickets here!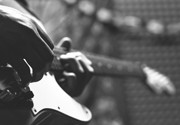 Music
June 6, 2017 | Timothy Druley
Everything you want to know about how to survive and thrive as a musician: the business, how to gig, contracts, teaching, professionalism, etc.