Mobile Learning
Mobile Learning
LPC is pleased to offer students the opportunity to use mobile devices to complete course work. The apps for both Canvas (Canvas by Instructure) and Blackboard (Blackboard app for students) are free and work on iOS and Android devices. Download the apps from the App Store or Google Play.
For Blackoard, after installation, search for the Chabot-Las Positas Community College District.
For Canvas, after installation, search for las positas. You can also search for clpccd.
If needed, the URL for Canvas is clpccd.instructure.com. The URL for Blackboard is clpccd.blackboard.com.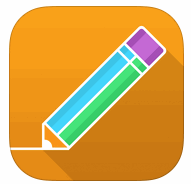 Online Learning
Canvas Student Support
Blackboard Student Support
(925) 424-1142
Contact Blackboard Support